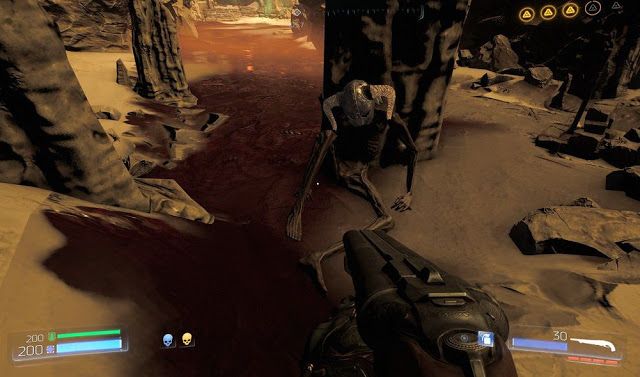 First of all, as a huge Skyrim fan, I have to say that this made my whole day.
Finally, one of the most anticipated shooter games, Doom, has arrived. Now slowly we started to discover tiny easter eggs. This happens to be my favorite, since it is a referance to Skyrim.
In this screenshot we see a skeleton wearing an Iron Helmet which is one of the most known items in Skyrim yet the worst helmet ever. Best, he took an arrow to the knee!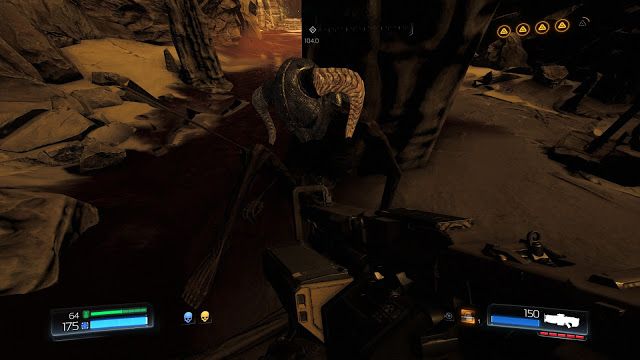 Many thanks to Richard Verwwij, for sharing it.