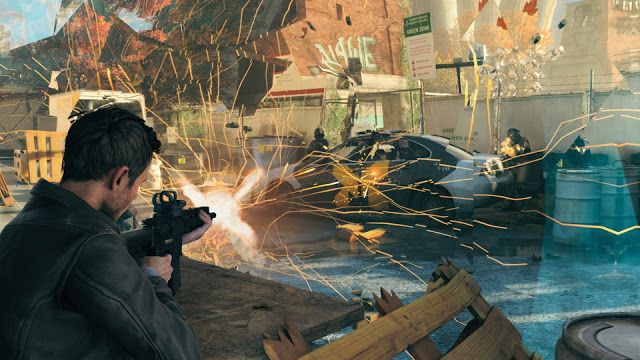 From the developers of Max Payne and Alan Wake, there is a game on the way which is not called as a full name suprisingly: Quantum Break.
Quantum Break is a action-adventure third-person shooter video game developed by Remedy Entertainment and published by Microsoft Studios. We will play as Jack Joyce, we will manipulate time, we will froze everything right where they stand except ourselves. We will obtain abilities like Time Rush, Time Dodge and Time Shield which are super cool. A Quantum Break digital live-action series is also in production. The game will feature digital episodes that interact with the game based on the player's choices
Since we are over excited about it and there is still almost 1 month to release, there comes a cinematic launch trailer to excite us a little more. And this launch trailer comes with a surprise. You can check it out below:
It is like the big news is not the launch trailer but the Nirvana cover which comes along with it. Let us know what you think.
Quantum Break will hit PC and Xbox One on April 5.