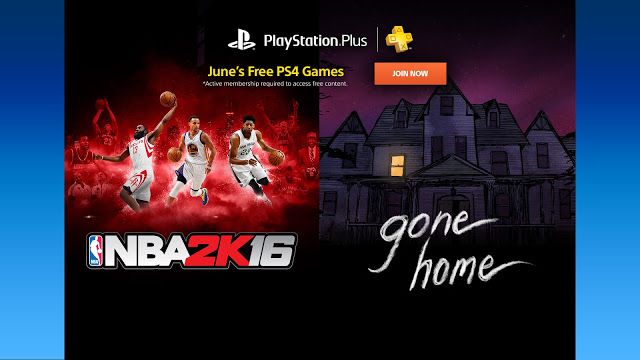 That time of the month came, the time that we celebrate the free PS games presented free for us PS+ users. We dance around our TV sets, we shake our dual shocks and we sing "playstation" trying to resemble with the voice at the end of all PlayStation videos.
This month the bigger titles is free for PS4 as usual but I think PS3 titles are more exciting. Gone Home was a great narrative experience but I would prefer Siren: Blood Curse's spine-tingling horror. For NBA 2K16; I just couldn't make myself like basketball at all, but wouldn't miss a $59 game for free. And it is a great party game. Let's have a look:
PS4:
PS3:
PS Vita:
These are the titles, these are the links. So go play, PS+ owners!