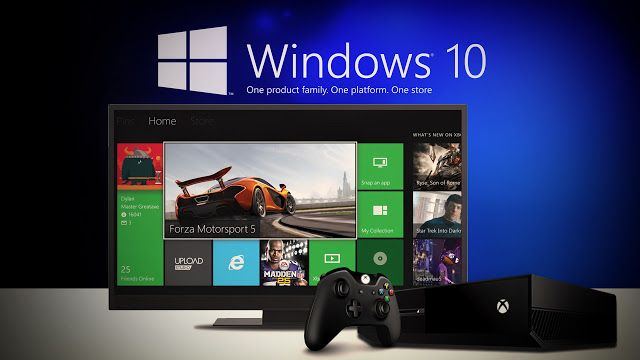 Have you ever dreamed an alternative way to play XBOX games on your PC? Have you tried different methods? Emulators?  Huh! What a question! Of course you have tried and unfortunately failed on it. But what if I told you that you will never have to buy an Xbox to play all the legendary games you wanted to play? I think I hear everybody say "Hell yeah!". Yes, Microsoft have decided to bring Xbox games on PC and they will make it happen really soon.
Microsoft is going to merge its sofware for Windows PCs and Xbox Consoles. That means yo do not need an Xbox anymore. You can buy whatever you want, there is no need to buy an Xbox to play masterpieces such as Halo, Gear of War, Forza … That's the stuff that makes me excited. Come on now, playing Halo on your pc? I can't even imagine that pleasure. Shortly you will able to play all the games produced by Microsoft and even by its partners on both platforms.
At a Microsoft event, the head of the Xbox division, Phil Spencer told reporters that;
For Windows to be successful, gaming has to be vibrant, healthy, and innovative.
We don't know the exact date when Microsoft is going to merge its platforms but we do know that they are going to release Quantum Break on both platforms and on the same day in April. A good start in having this project to have some roots!
We will be digging for more answers and updates about the topic. While we do our research, you can share your thoughts in the comments. Stay in touch!