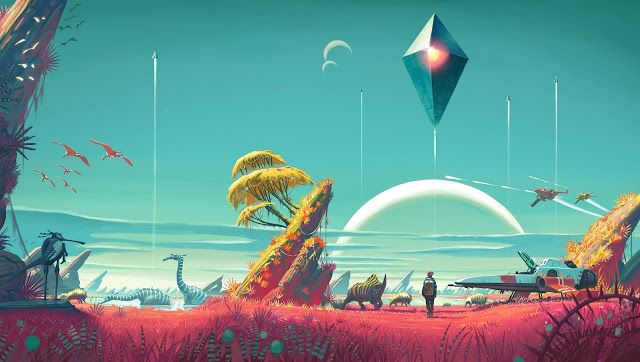 No Man's Sky is one the most anticipated games of all times and we are so close now. It will launch on June 21. But before the game, we now have a chance to listen the first song of No Man's Sky's OST.
65daysofstatic is the post rock group behind the soundtrack of the game. No Man's Sky looks perfect, so the soundtrack had to be awesome. And it is. Here, you can listen the song, 'Supermoon'.
It is an absolutely perfect song to listen while discovering the universe.