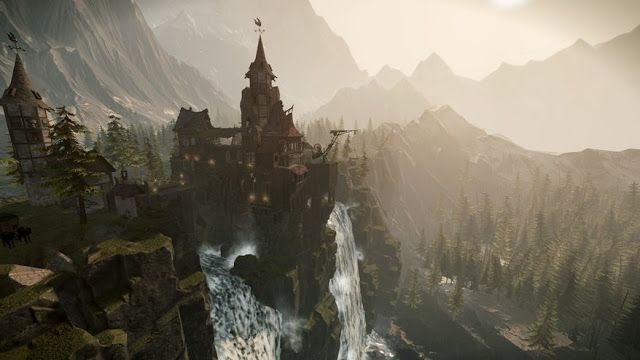 What?!
I'm glad I just have to write and not to say it to you. Is that a safe word or something? Should we not recommend it to others while we are speaking in real life? Actually it is not a bad name if you think that we don't really have a social life other than being online here and there. And of course it is OK if you are German.
A new paid DLC is coming for Warhammer: End Times – Vermintide and with this DLC there will be a map named Schluesselschloss. Use it in a sentence kids! "Hey dude, did you see the Schluesselschloss map of Warhammer: End Times – Vermintide? It rocks!"
Other than Schluesselschloss, there is a free DLC on the way. This one will come as a game mod and suprisingly it is called Last Stand.
Players will be fighting against hordes of Skaven in Last Stand and Schluesselschloss will give you a chance to fight in the surroundings of Grey Mountain. If you don't have the map, you may still play the map actually. If one of your friends has it, you can join your friend's game and play it. Fatshark explains it like this:
Since we don't want to split up the community, players will be able to play the map if they join someone who owns it. So, if your friend has bought the DLC, he can host the game and invite you to join it, even if you haven't actually purchased the DLC," a rep explained. "However, you won't be able to play the map on your own or host it unless you've bought the DLC.
What? You don't like the name Schluesselschloss? Go ahead and make your suggestion in here. If you do, let us know!