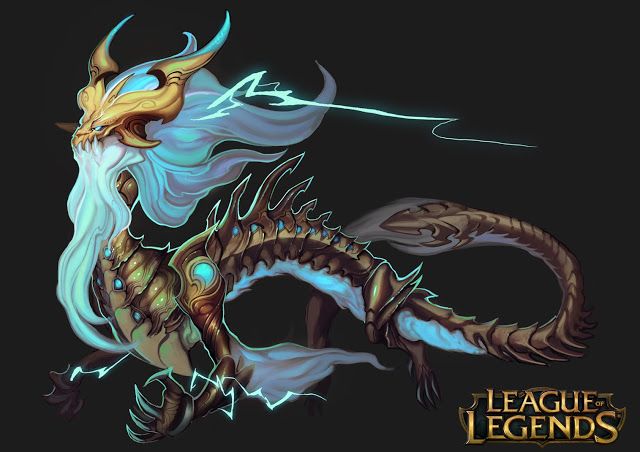 'The peaceful silence / Penetrates my whole being / It's so very dull.'
This is exactly how I feel about the long-waited dragon champion of League of Legends. Many thanks to Zer0 from Borderlands 2, I had the chance to describe it with a haiku.
3 years ago Riot Games announced that first playable dragon champion in League of Legends, Ao Shin, is on the way. 3 years passed and finally we heard that Ao Shin is no longer coming. Instead, Riot Games is working on another dragon champion, Aurelion Sol.
While creating Ao Shin, Riot Games encountered various problems like issues with creation kit, shaping the dragon's body, creating the dragon's abilities and other thecnical challenges. In the end, Ao Shin evolved into Aurelion Sol. If you want to read the detailed story of 'how Ao Shin trasformed into Aurelion Sol' you can visit here.
Aurelion Sol will be coming in the first half of 2016.