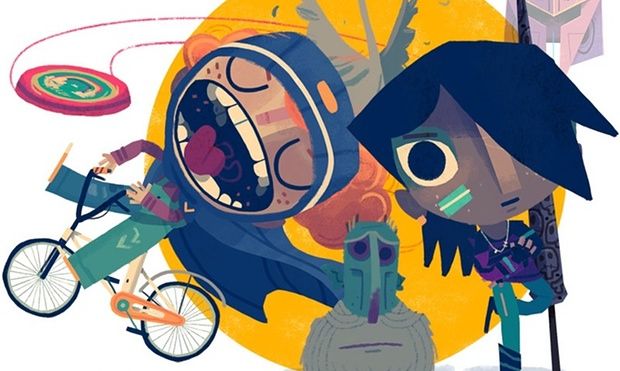 Rex Crowle and Moo Yu are familiar names from LittleBigPlanet and they have an announcement to make. Knights and Bikes, a co-op adventure game, is coming for PlayStation 4.
Well, Knights and Bikes is a co-op action adventure game, inspired by our own childhoods and some of our favorite movies and games like The Goonies, Earthbound, and Secret of Mana.
Knights and Bikes' story begins in 1987, on Penfurzy Island. Penfurzy Island is under threat and in danger and children are the only hope to save the Island.
You play as Nessa, Demelza, and their gang of helpers. Nessa is an outsider from the mainland, who is searching for her family's past. Demelza is an imaginative local who still believes in the island's ancient legend (spurred on by her favourite video game). Together they explore the island on foot and on bikes, seeking the truth, searching for treasure, recruiting new gang members, and learning more about the adult world.
While playing Knight and Bikes, you will fight like kids. You have mud to splash and if they have a shield, you have a Frisbee to past their shields. You can hack a video game hardware and use it against your enemies. Other than that, you can build a lance and use your bikes against them.
Knights and Bikes is built for co-op play and you can use SharePlay and unite with your friends. Rex and Moo started a Kickstarter campain for the game. You can watch the announcement trailer below: