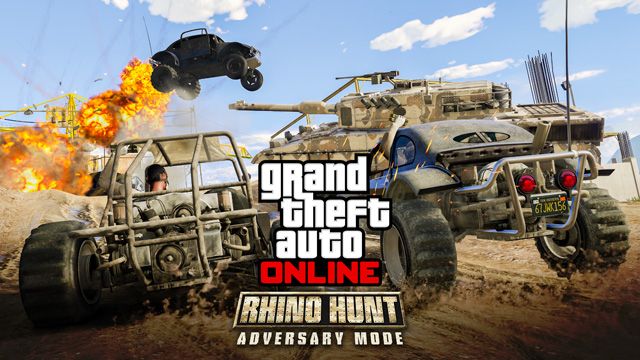 Well, hello there animal lovers! I consider myself one of you too but this is a game and we are totally innocent.
GTA Online now has a new Adversary Mode called Rhino Hunt. Yes, we hunt rhinos. Yes, Rhinos are tanks. I said we are innocent. Rhino Hunt is now live and we are, as Hunters after the tanks, Rhinos. Rhinos are equipped with heavy guns in small groups while Hunters are equipped with sticky bombs with lightly armored smaller vehicles. They are strong, we are fast. Let the hunt begin!
Rhino week comes with other opportunities like you can purchase automatic riffle ammo 50% off, heist tactical gears 50% off and weapon attachements 50% off. So it goes. You can check the picture below.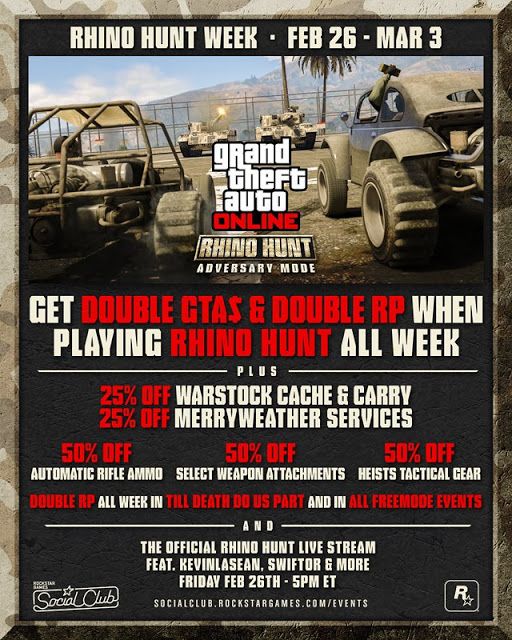 Rhino week will end on March 3 and until that day, you can earn double GTA$ and Reputation.