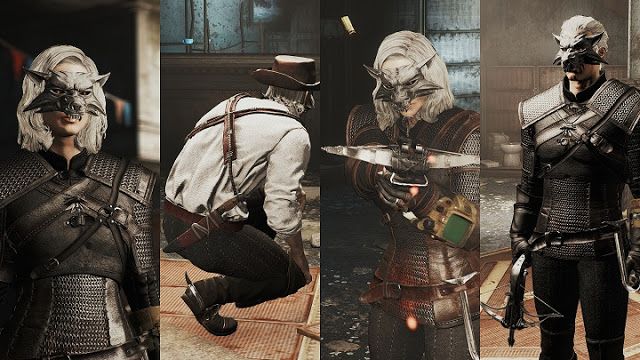 We all agree that we adore Geralt, right? Like the whole package? He is a witcher, has a glorious armor set, sufficient income from killing things here and there, cruel face, nice legs and knows his ways with girls. One of the coolest characters of gaming history.
Well if you love Geralt as much as you love Fallout 4, here is the solution. Geralt's Prologue Mod will bring Geralt's gear to Fallout 4. Witcher's crossbow, Geralt's outfit and Witcher's wolf mask will be added to the game. And this mod is approved by CD Projekt Red, as we can see the picture below shared by the mod maker Renn.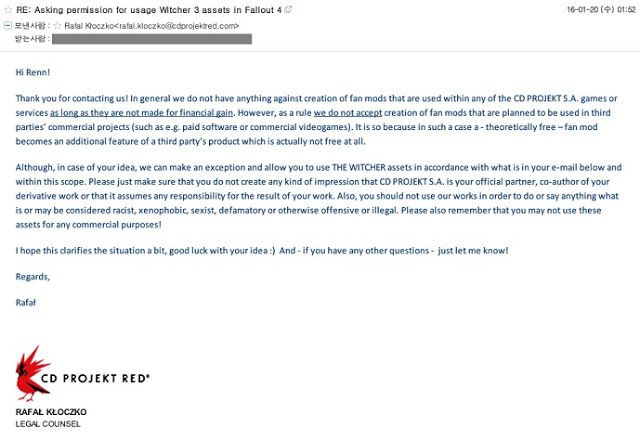 You can watch the video below to see how it looks.