Yesterday was for Need for Speed: Most Wanted, now It's for Star Wars: Battlefront! EA keep surprising us with these promotions!
EA reduced the costs of Star Wars: Battlefront on Play Station and Xbox stores  to extremely low prices! The standart edition of the game fell from £54.99 to £27.49 with %50 off sale. I know it's been too much for EA but who cares? We have to play these masterpieces!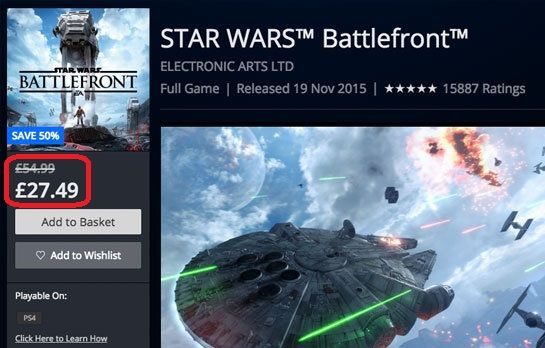 There is more! This sale not just limited with the standart edition of the game! It includes special versions such as the Ultimate Edition and the Deluxe Edition with the same percent sale! All you need to pay £32.50 for the Deluxe, £70.34 for the Ultimate editions.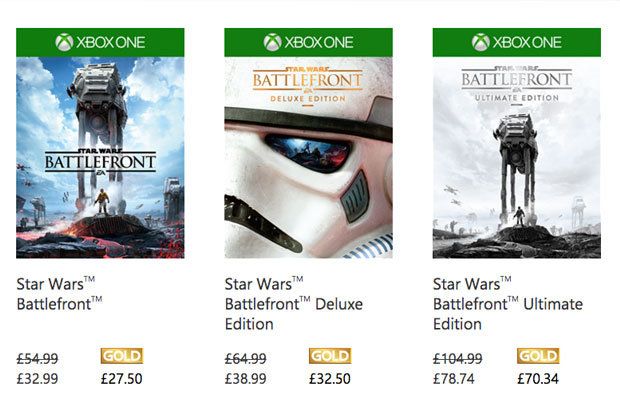 We aren't done here! With all these editions you will have the base game plus five in game items;
DL-44 Blaster (instant access)
Ion Detonator (instant access)
Ion Torpedo (instant access)
Ion Shock (exclusive emote)
Victory (exclusive emote)