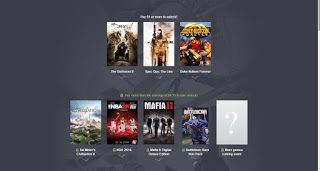 You wouldn't want to miss, because there is nowhere else that you can get Darkness II, Spec Ops: The Line and Duke Nukem Forever with paying $1 only!
Other contents of the bundle is listed here (The prices change over time):
For $8.35 or more;
Sid Meier's Civilization V
NBA 2K16
Mafia II: Digital Deluxe Edition
Battleborn Start Skin Pack (Add-on)
…Some more games coming soon, they say.
For $15 or more;
Battleborn
Battleborn Platinum Currency (Add-on)
Borderlands: The Pre-Sequel
Well, if this is not the best Humble Bundle that we've seen for a while, I don't know what is. It is a great chance to get Battleborn, which is a pretty decent shooter but has the misfortune of releasing at a time when everybody was waiting for Overwatch. Don't worry Battleborn, us Borderlands fans will get back to you, for you being a spiritual successor to our mostly-beloved game.
Anyway, I think it is time to catch'em all! (ENOUGH POKÉMON, GODDAMMIT)