Upcoming neo-noir thriller game from Quantic Dream, Detroit: Become Human, now has a new trailer showing off a hostage stuation.
Another PlayStation 4 title, Detroit: Become Human is a is a neo-noir thriller played from a third-person view. The game has multiple playable characters who may die as we continue playing. The story depends on our choices.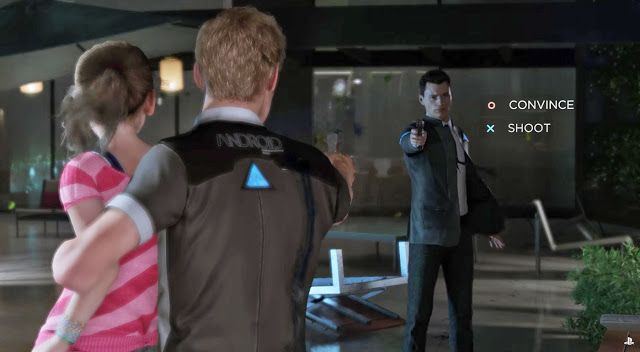 In the trailer below, we witness a hostage stuation. An android who is supposed to serve humans, takes a little girl as a hostage. We need to save her but our every decision matters. Everything you do will effect the flow of the story and shape the game. This game is life itself.
Here is the E3 trailer:
No release date shared for Detroid: Become Human.