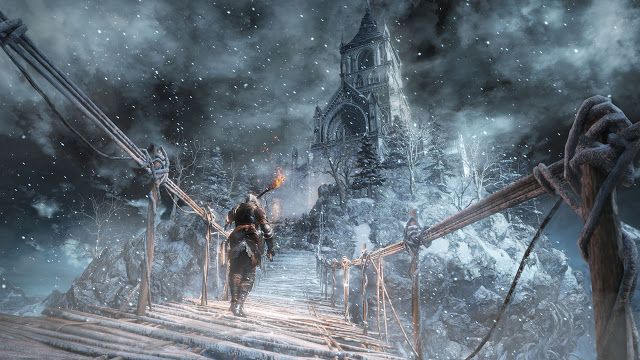 A new DLC for Dark Souls 3 is on the way and it is coming out on October 25th. Ariandel is a winterland, covered by snow and we must uncover the secret of this frozen land and defeat the enemy which is corrupting Ariandel.
A new gameplay trailer shared by Bandai Namco for the upcoming DLC. You can watch it below:
With Ashes of Ariandel; there will be new weapons, armor sets, magic and some exciting lore to expand the overarching Dark Souls III storyline. Also, this new DLC will give us a chance to test ourselves with freinds in the PvP area named as Immortal Competition.
Enjoy!