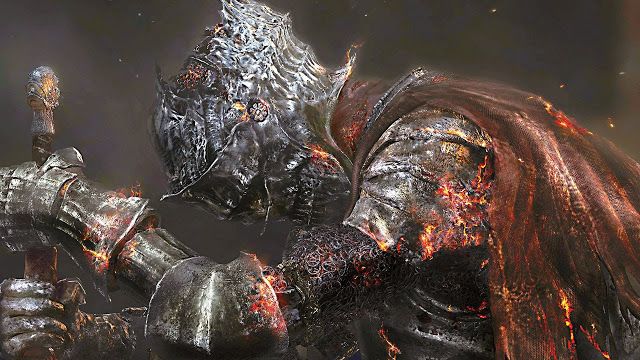 What a lovely day to cerish with a Dark Souls 3 trailer!
'There are shadows ahead' it says. 'This path you choose will test you' it says. 'I am totally terrified of this game' I say. According to director Hidetaka Miyazaki, the gameplay design will not be much different from Dark Souls II.
Well, of course there are new combat features like Ready Stance. With this special abilities, we will deal with much more damage to enemies than ordinary attacks. Apart from that, we can use small gravastones now. Small gravestones will be our torches and provide additional lore to the game. Character building and weapons are improved to let us focus on role-playing.
Here, you can watch the new trailer for Dark Souls III but I lied. It is not full of rainbows, but in another universe, there are rainbows in shades of grey.
Dark Souls III will hit PC, PlayStation 4 and Xbox One on April 12.