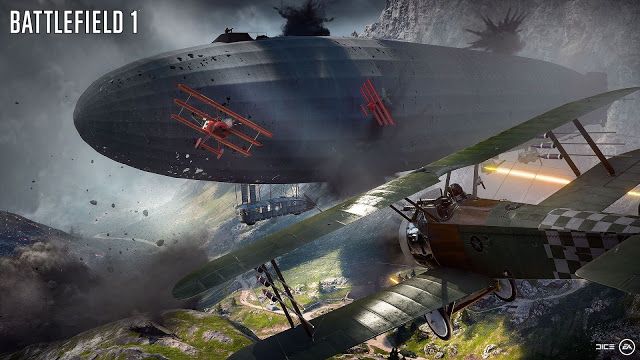 I want to return to my beloved copy of Battlefield 3 after watching this video, immediately. I don't know but in these days, re-visiting my old games is a strangely refreshing feeling… Probably because of the hot, hot summer we're having.
Well, anyway, Battlefield I had shown us its vehicles in a gameplay video in which the developers talk about these newly-invented death machines (did you know that the name "tank" comes from the first tanks' resemblance to the water tanks?). They also comment on the required organic relationship between the drivers and their vehicles. "If you're in a tank, you should be playing a character that is specialized to taking care of his tank, to run his tank, to be as efficient as possible with the vehicles' issues" states Daniel Berlin, Lead World Designer of the game. Check out the video:
The variety will be very, very satisfying, we can conveniently state that. Battledfield I will be out on October 21, for the platforms PC, PS4 and Xbox One. Pre-orderers will play it 3 days earlier. And when I get my hands on a Zepplin, I will most certainly bomb the carcass out of the pre-orderers. Sorry guys/gals.