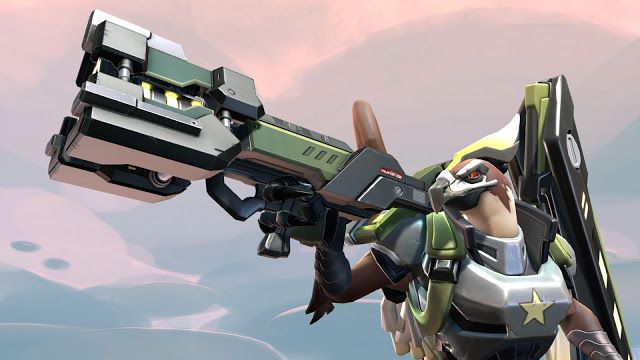 Battleborn has shared a new Character Let's Play video, showing off Benedict, the birdman.
This new hero is a bird, more like a falcon, named Benedict and carrying a rocket launcher. Fair enough.
In this video we hear that Benedict is a unique character because of he is the only one that can fly but it is more like gliding through the air.
His left wing was crippled during the evacuation of his homeworld, Benedict is still capable of limited flight, raining down rockets from a high vantage point.
This is why I can't choose him, because someone said that 'I can't glide effectively'. Which is totally a lie because I can but, I lost my faith.
Anyway, you can watch the video below to know more about Benedict:

Battleborn open beta will start on April 13.