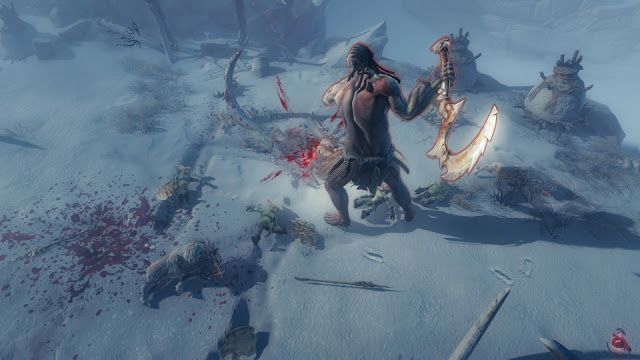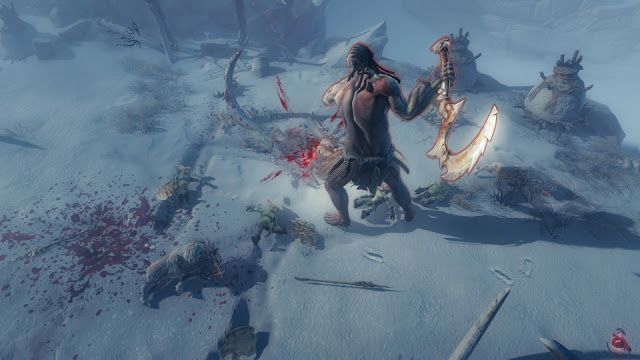 'Brutal Combat, Mythical Beasts and Ragnarok Await!'
Vikings – Wolves of Midgard is an action RPG by Kalypso Media and Games Farm which brings together fantasy and Nordic mythology. You will be fighting against Jotan and endless hordes of undead as a clan chief.
Ragnarok. Legend has it that when the coldest winter descends, the Jotan will return to take their vengeance against the Gods of Asgard. The world is on the road to perdition and the fate of Midgard hangs in the balance. But when the Fire and Frost Giants begin to merge their armies, they encounter the clan of the Ulfung – the Wolves of Midgard. Bloody, but unbowed following the destruction of their village, this notorious band of ostracized Viking warriors are determined to seize their destiny and save the world. As clan chief, you must save Midgard from complete annihilation, and spearhead the charge to vanquish the fiendish creatures of the Fimbulwinter.
You can be solo or team up with your mates. You can choose between a sword and shield, swift bows, two-handed hammers and duel-wielded axes. Also, you can use spell-powered canes. You will be unlocking the true potential of your weapons in progress. You will also be fighting with nature since the weather is deadly cold.
Vikings – Wolves of Midgard will hit PC, PlayStation 4 and Xbox One in 2017.
Here are some shared screenshots: