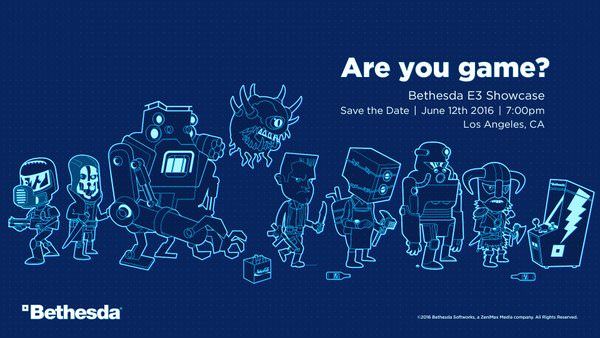 According to the tweet Bethesda has just shared, their E3 conference will be on June 21th.
— Bethesda Softworks (@bethesda) 1 Şubat 2016
Well yes! We are game!
There is no explanation, just a tweet but it is enough information. June 12, 7pm PT, Los Angeles, CA. But wait, Bethesda only shared the time and the place but we are not satisfied. We have questions and expectations. Like, what are we going to see in this Bethesda E3 Conference? We've already seen Dishonored 2 trailers and impatient about it. Also, is there gonna be an Elder Scrolls VI? I surely hope!