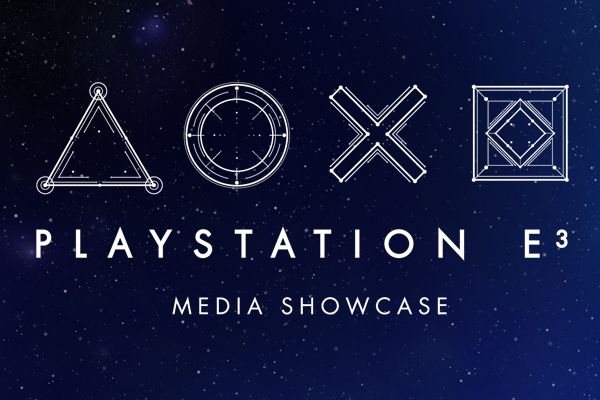 Sony's press conference took place at E3 2017 stage yesterday and Sony shared so many exciting news and trailers with us. God of War, Uncharted: The Lost Legacy, Horizon Zero Dawn and many more appeared at the screen.
Let's see what happened at E3 2017 Sony Press Conference.
Call of Duty: WWII
This year at E3 2017, Sony showed a new trailer for their upcoming game, Call of Duty: WWII. The trailer showcases some environments of multiplayer mode of the game.
Here is the trailer:
Crash Bandicoot: N. Sane Trilogy
Our beloved Crash Bandicoot is back with Crash Bandicoot N. Sane Trilogy. Sony shared a trailer which features a remix of the original game's soundtrack.
Crash Bandicoot N. Sane Trilogy will launch at the end of the June and will include Crash Bandicoot, Crash Bandicoot 2: Cortex Strikes Back and Crash Bandicoot: Warped for $40. Here is the trailer:
Days Gone
Days Gone is an upcoming zombie action game for PlayStation 4. At E3 2017, Sony showcased an impressive demo of the game which you can watch below:
Destiny 2
At E3 2017, Sony shared a cinematic trailer of Destiny 2. Developers of Destiny suggest that there is a strong focus on story. There are also PlayStation 4 exclusives are coming for Destiny 2. PlayStation 4 players will get Lake of Shadows Strike, Borealis Exotic Sniper Rifle, new armor,  the competitive multiplayer map Retribution and the Apex ship until Fall 2018.
Detroit: Become Human
PS4 exclusive game Detroit: Become Human finally has a new trailer. Detroit has a charming story and we are highly excited about it. But, there is no release date for the game.
Here, watch the E3 2017 trailer:
The Elder Scrolls V: Skyrim VR
Aww yiss. Skyrim VR was showcased at E3 2017 and it looks fun! There is no release date yet but here is the trailer:
Final Fantasy XV: Monsters of the Deep
Final Fantasy XV is getting a VR component which is focusing primarily on fishing. Yes. If you want to spend some quality time with Final Fantasy characters while fishing, this is what you are looking for.
God of War
Finally, God of War. During E3 2017 Sony Press Conference, we were lucky enough to see a brand-new footage of upcoming Gof of War.
God of War will be out early 2018.
Gran Turismo Sport
This fall, Gran Turismo Sport will be out for PlayStation 4. GT Sport will run at 4K and 60 FPS on PS4 Pro. and there will be there will be HDR support. GT Sport will be a PlayStation 4 exclusive and will support VR.
Horizon: Zero Dawn
Horizon: Zero Dawn is getting a DLC named as The Frozen Wilds and will take us to frozen wilderness. The Frozen Wilds will be out in 2017 and you can watch the trailer below:
The Inpatient
The Inpatient is a new title from the developers of Until Dawn. The game features psychological horror features and is a PSVR game.
Knack 2
Knack 2 is coming on September 5 for $40. There is a new trailer for Knack 2 which you can view below:
Marvel Vs. Capcom: Infinite
Marvel vs. Capcom: Infine demo launches today and at E3 2017 Sony press conference we've seen a new trailer. Here are the trailers:
Monster Hunter: World
Capcom's Monster Hunter is back! Monster Hunter: World will be the news installment to the series. There are new featues like new weapons and ability to fire off flares. Here is the awesome reveal trailer for Monster Hunter: World.
Moss
Moss is an upcoming PSVR title and tells the story of a small mouse and its journey. Here is the VR gameplay trailer:
Shadow Of The Colossus Remake
Our beloved Shadow of the Colossus get a remake version. The remastered version of the game will be available in early 2018.
There are a lot of improvements since the game launched on PS2. See for yourselves:
Spider-Man
Insomniac Games's Spider-Man finally has a extended gameplay video showing off combat, abilities and more. Here is the gameplay trailer:
Star Child
Another VR title for PlayStation 4, Star Child. Sony shared a mesmerizing trailer for upcoming game yet there is no release date for it.
Super Hot VR
Super Hot is getting a VR version too. Super Hot VR will be available this summer. Super Hot VR is only available on PC to Oculus Rift and HTC Vive owners.
Uncharted: The Lost Legacy
A new gameplay trailer for Uncharted: The Lost Legacy. On August 22, we will be able to play The Lost Legacy which features Nadine and Chloe. Here is the story trailer:
Undertale
Undertale is coming to PlayStation 4 and PS Vita this summer. Undertale is a very successful title yet it was a PC exclusive until now.
MATTERFALL
Matterfall is a explosive waves of contemporary arcade action from the makers of RESOGUN and Alienation.
Bravo Team
Bravo Team is a exclusive PlayStation 4 VR title. Bravo Team is set in a fictional modern day Eastern European city.
Stay tuned for more!