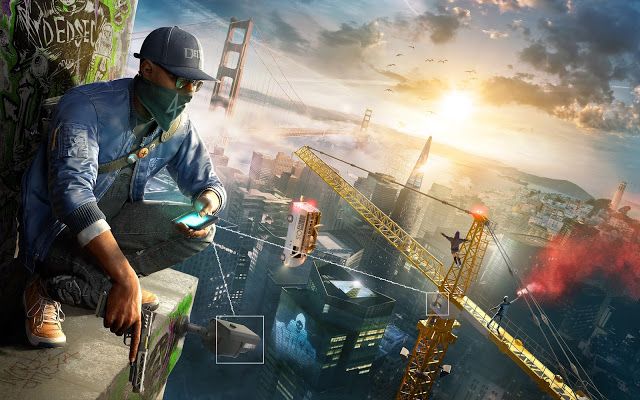 Ubisoft has revealed a new video showing the gameplay in Watch Dogs 2. In this video, we are given a glimpse of most of the new features in the game and Ubisoft says that they improved the things that we did not like from the first game.
First things first, Watch Dogs 2 has a new view, Net Hack. It is some kind of a technological form of Eagle Vision from Assassin's Creed franchise. It improves the awareness of the player about objects and opportunities around as well as detecting signals in the world.
Most important part is… WE CAN DRIVE! YEEY! The developers have also taken the fan feedbacks into account and have updated the driving. It is much more smoother than before. Here is the gameplay video by Ubisoft to give more information about Watch Dogs 2.